As a first responder, you help others for a living, but where do you go when you need help?
Introducing Lionrock's Thin Line Recovery Program for first responders, including:
Police/law enforcement officers
Firefighters
EMTs
Probation and parole officers
Emergency dispatchers
Combat veterans
Thin Line Recovery is a specialized, online program for active, retired and former first responders where treatment is provided from the privacy of their own homes—without fear of job loss or breaking confidentiality.
Lionrock's program provides a safe and supportive environment for recovery, allowing our clients to address difficult issues including post-traumatic stress, crime scene trauma, family matters and work-related distress.


FORMAT
40 treatment hours per month
Three 3-hour group sessions weekly
Private first responder peer support group


WHEN
Group Day 1:
Wednesdays at 5:00 pm PST
Group Days 2 & 3:
Morning, daytime, evening and weekend group options available


COST
Private insurance accepted, affordable private pay and financing options available.


BENEFITS
Fully online via secure video conferencing from the privacy of home
Private and confidential
Licensed clinicians with specific training and background
Group and individual sessions focused on first responder care and recovery


COUNSELOR

Misty Gobeil, MSW, LISW-S, LICDC
Misty is a mental health and substance abuse therapist with extensive experience working with first responders in outpatient, inpatient, and emergency department settings. She is a veteran having served active duty in the Marine Corps and Army as a military police officer and embassy guard with combat experience. Additionally, Misty has served as a civilian police officer for The City of Beaufort, SC. Her most recent experience has included working with police officers in the City of Dayton, OH, to instruct them how to better respond to persons with a mental health and/or substance abuse crisis. She was also the embedded therapist for the Dayton Police Department, riding daily with an officer and assisting as needed on calls with mental health and substance abuse concerns.

Misty graduated from USC with a Master's Degree in Social Work in 2015. She has served in the social work field since graduation, including a management position at a residential substance abuse treatment facility. During the time as a manager, she created groups that addressed the mind, body connection in recovery. Misty is currently licensed in the State of Ohio as an Independently Licensed Social Worker with a Supervision designation and as an Independently Licensed Chemical Dependency Counselor.


FREE SUPPORT GROUP FACILITATOR

Mark Lamplugh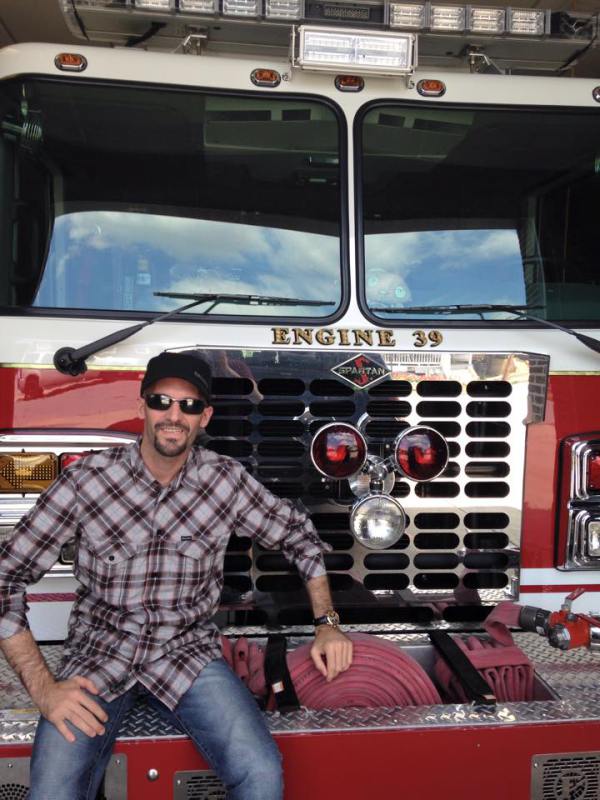 Mark Lamplugh is a fourth-generation firefighter and former captain with the Lower Chichester (PA) Fire Company. Mark is President of the board for the Institute for Responder Wellness, and is a professional advocate for the behavioral and mental health of firefighters and other first responders. He's been involved in the creation of several responder specific treatment programs and is one of the leading experts in bringing these programs to responders. Mark hosts his own talk show called "Firefighter Wellness Radio". He has published dozens of articles on responder wellness topics and is recognized by the American Academy of Experts in Traumatic Stress. He has helped hundreds of responders find the help they need for behavioral & mental health struggles.


For additional information and to get started, call 800.258.6550.
Lionrock is accredited by the Joint Commission and has more than 9 years experience providing excellent care.